We all know just how much we miss our social contact with our friends so, with this in mind, welcome to CHAT TIME!
All the while we are on lockdown and are unable to meet, then we hope that CHAT TIME will be a available for an exchange of news, views and just general chit-chat every Monday between 3pm-4pm
If you would like to join in, on the web or on your phone, then please contact Rev Richard Tel: 01323 833124 e mail: ra_steven@hotmail.com
+++++++++++++++++++++++++++++++++++++++++++++++++++++
Services at All Saints Herstmonceux and St Mary Magdalene Wartling
Services planned:
Due to the recent lockdown measures, all our in-Church services are now cancelled until further notice. We will, however, have Zoom and phone services, and the dates and times for those are below, but please be aware that due to the present situation, times may well change, thank you.
Thursday 12thNovember 7pm Home group meeting on Zoom and by phone.
Sunday 15th November 9.30am Sunday Service on line and by phone
Monday 16 th November 5.30pm. Evening Prayers online and by phone
NB. Wednesday 18th November 7pm. Home group meeting on Zoom and by phone
Sunday 22nd November9.30 am. Sunday Home Communion Service on line and by phone
If you would like to join us for any of the on-line services, by Zoom or by phone, then please contact Rev Richard on 01323 833214 or email him at ra_steven@hotmail.com and he will send you a link.
+++++++++++++++++++++++++++++++++++++++++++++++++++++++++++++++++++++++++++++++++++++++++
The Diocesan Magazine is now available on-line, and can be read HERE.
+++++++++++++++++++++++++++++++++++++++++++++++++++++++++++++++++++++++++++++++++++++++++
For Rev Richard's Letter and Rev Peter's Reflection, please click HERE.
And, for the Parish News, please click HERE.
------------------------------------------------------------------------------------------------------------------------------------------------------
Welcome to the website of the United Benefice of St. Mary Magdalene Wartling and of All Saints Herstmonceux
Our area is a beautiful place to live and work. From our historical villages to the beauty of the Downs and our local beaches, we have so much to be thankful for. We believe that everything good points to the Creator, and as Christians, we know that God has introduced Himself to us in the person of Jesus Christ.
We help people explore what it means to be a Christian today, here we can experience God's love and inspire one another to make a real difference to society.
People of all ages and stages are part of our church, and we are grateful to be contributing to the cultural, social, commercial and spiritual life of our area and region.
For details and reports of recent events, please see the 'News From The Churches' link above.
Environmental and Fairtrade Awards are gained by St. Mary Magdalene Church. See the detail on the 'Wartling Caring for God's Acre' page HERE.
St Mary Magdalene Church Wartling
Wartling Rd/Horsewalk,
Wartling
Hailsham
BN27 1RY
All Saints Church Herstmonceux
Church Rd
Herstmonceux
Hailsham
BN27 1QJ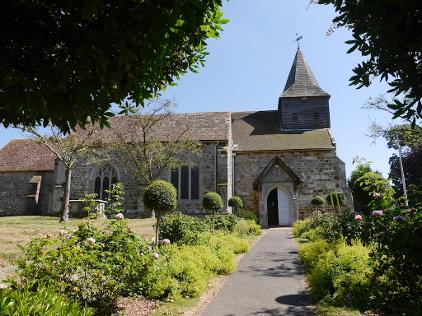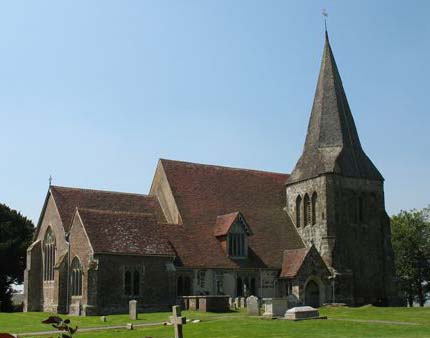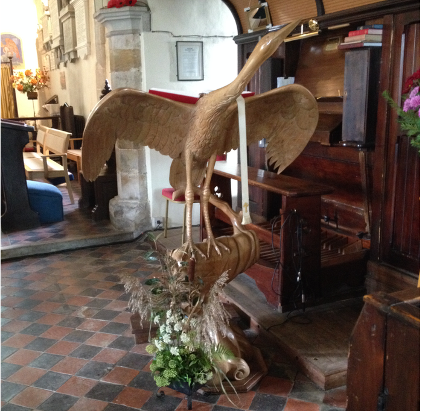 The Woodcarving of a Heron that is the Lectern at St. Mary Magdalen Church Wartling. There are families of these magnificent birds on the Marshes at below the hill that the church stands on.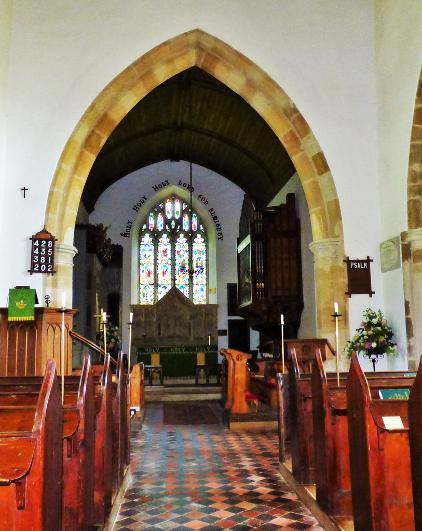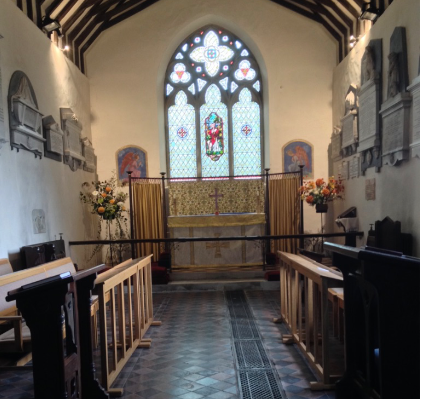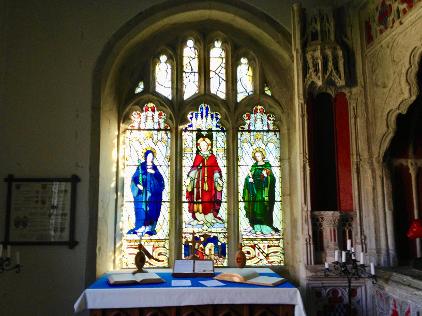 The above image is of the Dacre Chapel, the side chapel in Herstmonceux Church e
rected to the memory of Thomas, 8th Lord Dacre (1470-1533) and his son, Sir Thomas Fiennes, who predeceased his father in 1528.
Website built & maintained by Rev Peter Doodes under Copyright 2018 - 2019 - 2020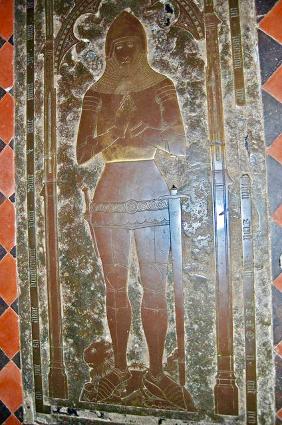 On the left is the Brass in Herstmonceux Church that is under the carpet facing the altar, see the top image.
This is of Sir William Fiennes, Dating 1402 it shows a knight in armour with feet resting on a lion. Inscription reads "William Feinnes, Knight, who died 18th day of January in the incarnation of our Lord Jesus Christ, 1402 lies here".