OUR CARING FOR GOD'S CREATION AT WARTLING AND HERSTMONCEUX CHURCHES.
"Our Lord has written the promise of resurrection, not in books alone, but in every leaf in springtime."

Britain is currently one of the world's most nature depleted countries, every opportunity given to wildlife is vital.

Nature is the one song of praise that never stops singing.
St Mary Magdalene Wartling Achieves A Silver A Rocha Environmental Award and is now a Fairtrade Church.
Wartling and Herstmonceux Churchyards. Their history and present place in nature conservation
The Churchs of St. Mary Magdalene Wartling and All Saints Herstmonceux possess historic Churchyards. Far more than a cemetery they cares for those that are held in its embrace over the many past generations in a unique way, and this care may well date back to Saxon times. The management of their surrounding fields have changed from using Oxen to horse to Traction Engines to tractors. The churchyard however remains a seasonal reminder of the plant and wildlife of the past centuries.
they are places where many people visit in order to find peace and solace, where some make a regular or annual visit to lay flowers, and others journey from across the world to visit the last resting place of an ancestor before the family emigrated to the New World. No longer do sheep graze there to mow, but the plants and wild life still flourish under the love and care that is given. Recent events and surveys carried out in Wartling Churchyard showed that there were over 70 species of moths (please see the News Page for that event details) 37 varieties of Moss and Liverworts etc, 90 varieties of vascular plants, ranging from Sycamore Trees to Ox-eye Daisy and 108 varieties of Lichen, as well as bird an animal life that is increasingly being excluded from previous habitats. In Wartling Church you will find a book with the details of the surveys.
The Churchyards are not like a park, garden or cemetery with distinct edges, straight lines or geometrical curves, but resemble a cottage garden, beloved of very many and usually of the sort voted the public winner in the Chelsea Flower Show. Perhaps it then appeals to our genetic makeup, allowing any of us to visit whenever the need is there for us to do so, and relax in quiet contemplation with the creation of nature. A place where perhaps we realise that, despite the stress and strain of daily life, we are a part of something much bigger.
You can read about our local area HERE
And you can read about our local farmland HERE
St. Mary Magdalene and the British Pilgrimage Trust and 'The Old Way.'

Pilgrimage was once Britain's most popular expression of leisure and spirituality, which was enjoyed by Kings and labourers alike. But the tradition was cut short in 1538, when Henry VIII and Cromwell banned pilgrimage in Britain. Ever since then, the tradition has lain fallow until now, being revived by the British Pilgrimage Trust.
It was wonderful to learn that the Church of St. Mary Magdalene Wartling was on one of the old Pilgrimage Routes, the 'Old Way', a 250 mile journey from Southampton to Canterbury.
We still have people visiting us that are walking the pilgrimage route. They are a living part of this tradition of Christian Spirituality and commitment, joining their footsteps, as they enter St Mary's, with the countless others that have trod the path into and in the Church over the many centuries. Among them being King Henry ll who as a penance for the death of Thomas Becket, walked this route, and did penance at the tomb after walking the last few miles of this very route into Canterbury barefoot, while being, it is reputed, flogged by the Cathedral monks.
The core goal of the British Pilgrimage Trust is to "advance British pilgrimage as a form of cultural heritage that promotes holistic wellbeing, for the public benefit."
'Holistic wellbeing' includes physical, mental, emotional, social, community, environmental and spiritual health, and we aim to make these benefits accessible to wide new audiences. Pilgrimage has the potential to promote community and diversity in Britain's spiritual landscape.
Pilgrimage, which is journeying with purpose on foot to holy places has been manifest since hunter-gatherers followed well-worn tracks, which became processional pagan pathways, which in turn became ritualised journeys in Celtic, medieval, and early modern Christianity.
Pilgrimage was once Britain's most popular expression of leisure and spirituality and is again becoming popular among many people as they find can peace, solitude, and also companionship with time to reflect and be slow. We are, after all, human beings and not simply human doings.
To learn more about the Pilgrimage Trust, The Old Way and to view the map, please click on the image that is below:
To read CULTIVATE, Rural Officer Rev Gary Cregeen's Newsletter for East Sussex Rural Parishes, please click HERE.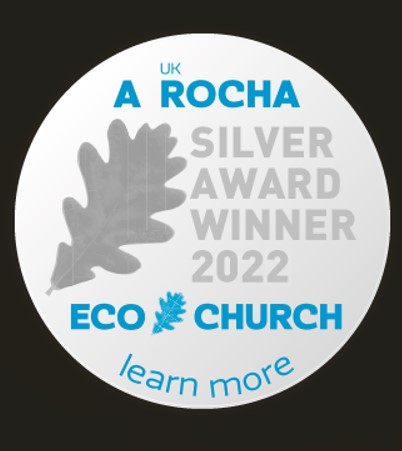 The Churchwardens PPC secretary and the members of the PCC are pleased to announce St. Mary Magdalene Wartling has gained aSILVER A Rocha Environmental Award for the environmental care carried out on the Church and surrounding area over the many years. Please click on the image on the left to learn more!
Below are a few images of the wildlife care, information provision and recycling facilities at St Mary Magdalen Wartling. Please click on them to see them and their stories full-screen.